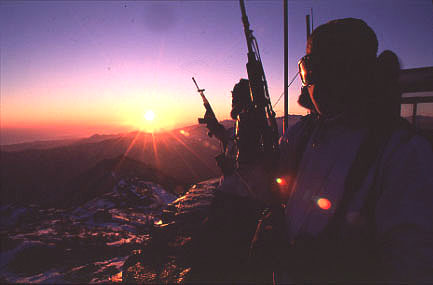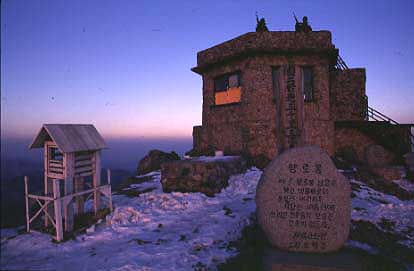 The Hyangrobong Aerial Observing Post, 1296 meters above
the sea,
and the most fore-front on the eastern.
The effective temperature drops by 49 degrees below
zero, and the wind blows 17 meters per second.
Even a tiny stone as small as a bean can harm seriously if it loaded with the deadly
wind. No one can stand firmly on the ground even for 3 seconds.