PART 1

Pigeon train; the lowest class train in Korea, running through every corner of rural provinces, carrying joys and sorrows of life for almost 100 years, since 18 Sep. 1899. It's heavily rugged with uncomfortable right-angled passenger seats, rather like the bossom of grandmother to us, Koreans. This P-train will disappear from our reflections, forever, before the end of this year due to the monetary deficit of the Transportation Department along with safety problem.
---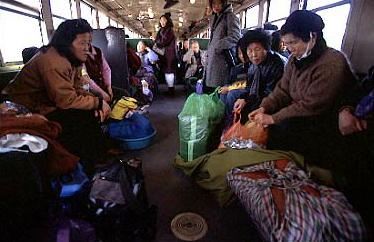 Rural women recognize each other due to the previous rides on the train. They sometimes show and compare the items that they bought.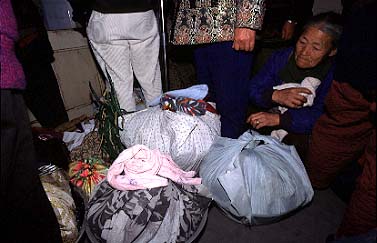 An old women who looked over 70, sat down on the floor in the jampacked train.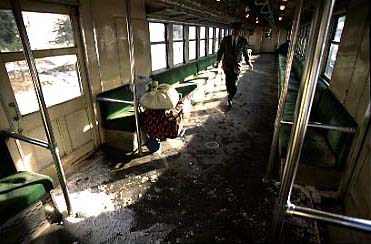 Sometimes there are uproar and noise while passing through the big cities, but sometimes there is only one passenger inside the train. Streaks of snow invade between sliding doors.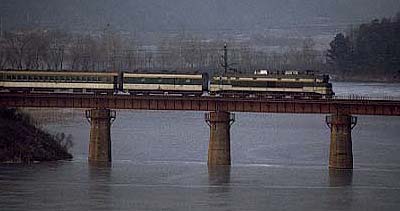 A P-train which operates between Seoul and Jechon, runs over the frozen lake in Yangsuri.
An old man who carried a hemp sack on his back, took out a torn and hard-wrinkled memo paper out of his pocket, and looked at it precisely for a long time.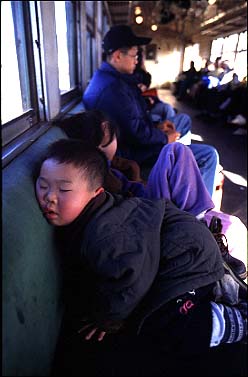 A child who is coming back home after a picnic in the nearby city with mom. The rattling noise of railroad sometimes acts as a wonderful lullaby.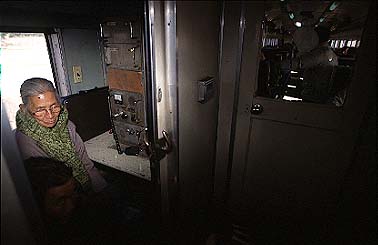 When crowded, the broadcasting room of the crewmen is a nice seat.

---